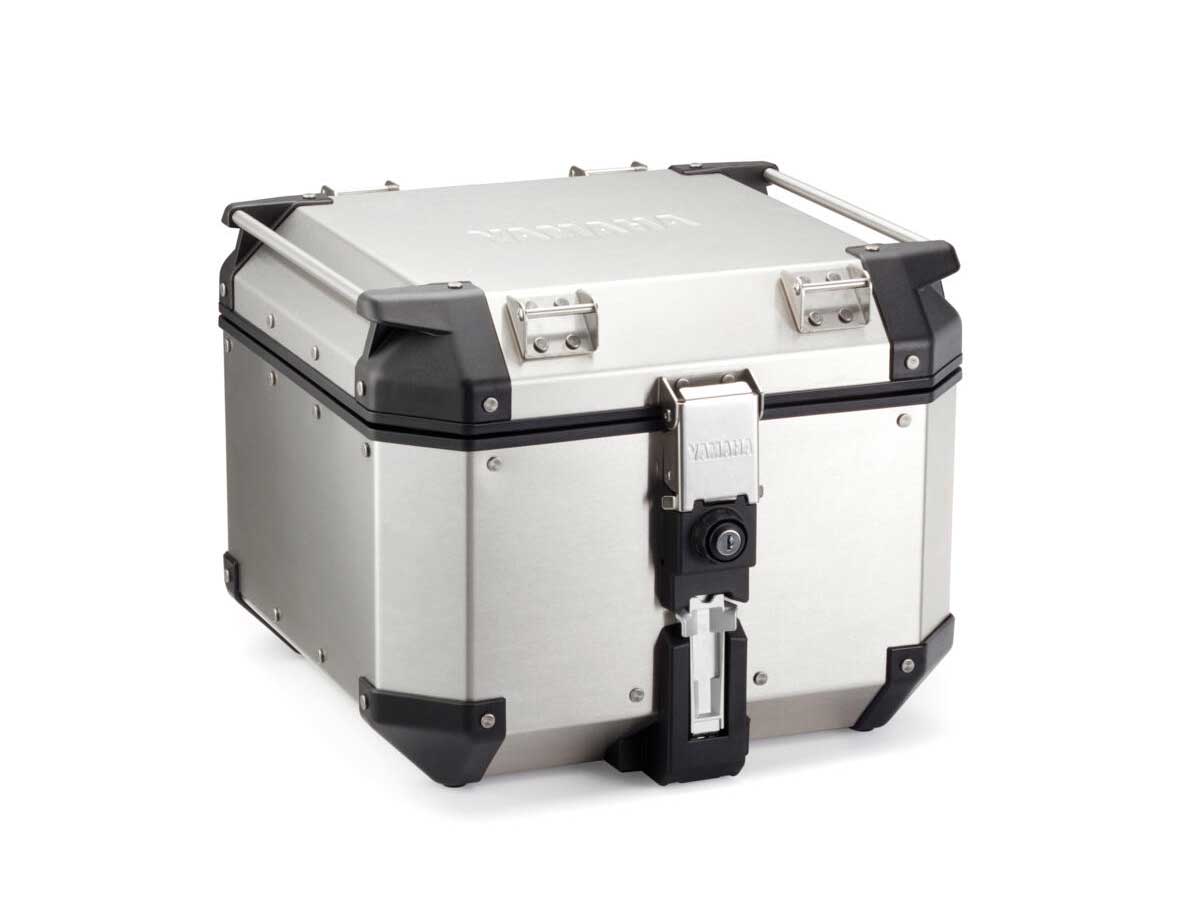 Aluminium top case with 42L capacity and 10kg max load to store either one full-face or one modular helmet. Narrow enough to allow side case lids to open fully.
Requires single key lock set to be keyed for the same operation as unit key, available separately. Also includes shock absorbing soft internal mat.
Available in black or aluminium.
Note: Not to be used in conjunction with Adventure Side Cases.
Item Code: 23P-FTCAL-NA
Sale Price: $691.75
Retail Price: $691.75